Embracing cultural diversity: a Taiwanese-Australian artist living in Thailand
It has been six months since my husband and I moved to the Land of Smiles, and whilst it has been a period of significant changes and challenges, it has also been one of great inspirations. A favourite artist of mine has once reflected on the benefit of change for an artist: in his lifetime he had moved first from Taipei to Paris, then to New York, and then back to Taiwan again; and each move had affected him and his work dramatically. I am also a believer of this philosophy: certainly each time I'd moved studios, a different series of work had transpired!
Being in Asia has many benefits, one of them being that you have many neighbours to visit and you can do it cheaply and within short trips. Before I'd left Melbourne I had the intention of soaking up the richness and diversity of culture that Asia has to offer, and in January I visited Cambodia for the first time. Learning about her incredible history and culture, and visiting various communities of artisans, I was saddened to find out that 90% of this country's artists had perished under Khmer Rouge's reign. Slowly and with the help of the government and several NGOs, Cambodia is trying to revive the wealth of its lost arts. The role of our society's artists is a crucial one, and it's often not until we have lost something that we realize the importance of that which we have taken for granted.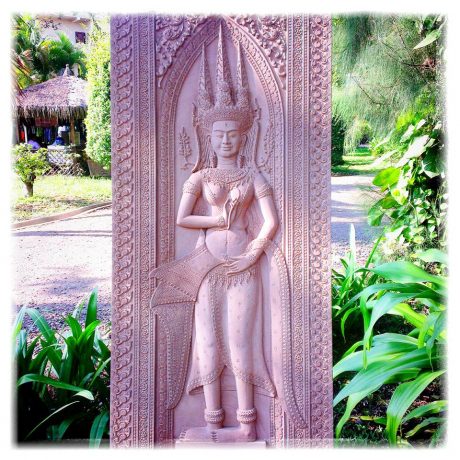 At Artisans d'Angkor, Siem Reap
.
Later in the month I was lucky enough to meet my favourite Taiwanese artist, Paul Chiang. Paul is one of the most incredible painters I have come across, his large abstract canvases leave me breathless in awe. For years I have admired his work, and finally I was invited to visit his beautiful studio in Taidong (south east of Taipei) We chatted about making art and what it is to be an artist for hours. The global trend to move away from the traditional ideas of being an artist or artisan, and towards a sense of "creative entrepreneurship" had previously left me disillusioned and uninspired. (see article by William Deresiewicz) Trying to run my art practice like a "business" had sapped me of the creative source within me which is fueled by something more spontaneous, intangible, and spiritual. Luckily, Paul, with his 40-50 years of experience as an artist, was able to offer some advice. I felt tremendously grateful for his words of wisdom, his personal and artistic integrity is a rare gem in this contemporary world. The few hours that we had spent together were enough to reignite for me a passion and faith in art.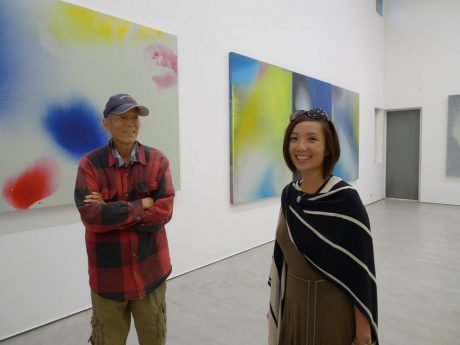 With Paul Chiang in his Taidong studio
 .
I then dropped into Singapore for a few days to check out its vibrant and exciting art scene, and visited a special exhibition of Leonardo Da Vinci's earlier Mona Lisa. Much controversy and debate has surrounded this work about its authenticity of authorship. But for me, regardless of whether or not Da Vinci had painted it, this painting held such a strong sense of presence and beauty it had left me quite speechless. I could not look away from it for ages. It has convinced me that the "soul" of a painting, of which only a sincere artist's hand can impart, is truly the most important aspect of an artwork.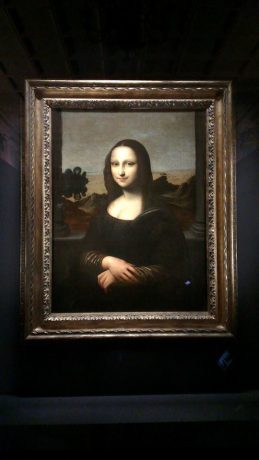 The 'Isleworth Mona Lisa'
.
So, having finally set up my new studio a few months ago, I have been working hard towards my next show in Taipei (August 2015 – watch this space for updates), as well as tinkering with a few new ideas. Being in Thailand has certainly influenced the palette I am now being drawn to; gone are the monochromatic greys of Melbourne and now my studio is full of pigments of reds, yellows and greens. There has been much experimentation going on in this space, which is always an exciting, frustrating, frightening, and rewarding process. I look forward to seeing what materializes from it!
.