Over the past 2 years I've been working on a new project that looks at environmental issues and explores our current disposable culture and consumption habits. This work is inspired by my time in Thailand and seeing the dire state of our oceans due to plastic pollution.
This work, titled Remnant, is a 4-meter giant sea turtle sculpture that weighs almost 200 kgs. It is made out of recycled plastic from domestic and industrial waste. The entire body is crocheted from plastic bags collected from factories, and it is stuffed with plastic bags and water bottles collected from domestic and commercial waste.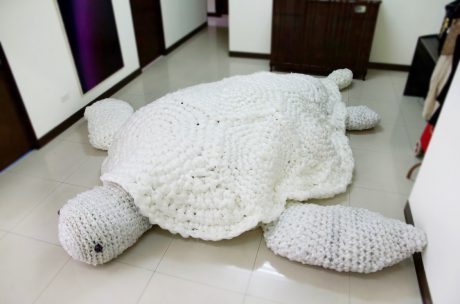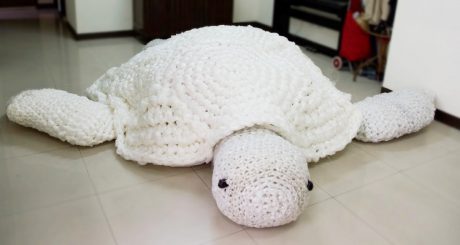 Here is a brief video of our story, and my processes in making this work:
This sculpture will make its debut showing in Taichung, Taiwan from 30th October to 30th November 2016, watch this space for details!
*This sculpture is made with a SnuggleUp2Me crochet pattern, and is proudly sponsored by One Brown Planet.